Traditional and time-tested hand washing of rugs is the first step in both the maintenance and restoration process. Persian Rug Spa is a leader in Rug Hand washing in the Ventura and Los Angeles Counties. Traditional washing relies on cleaning by hand, not on machinery (either in the washing itself or the drying process) unlike commercial cleaning.
Our Rug Hand washing Expert is almost an artist. A certain amount of passion and satisfaction is felt bringing an art object back into the best shape possible. A very good knowledge of rugs in general is a must. The hand detects damage, problems, hard stains as well as where the Rug needs most work A gentle yet thorough handling ensures the Rug shape is maintained and no new damage is created.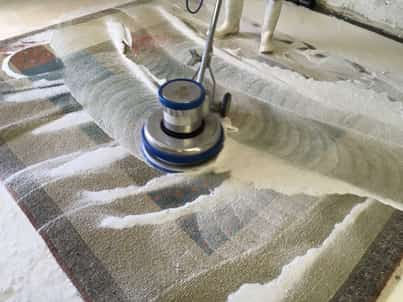 More surface area is handled with almost no risk of damage occurring through rough handling.
In order for dirt to be removed from the body of the rug water must be compressed through from back to front. The best way to do this is by hand where Rugs are washed separately with no sharing of water or soaps.
Transfer of color, stains and chemical treatments is a large part of the damage caused in commercial washing where groups of Rugs are often washed together.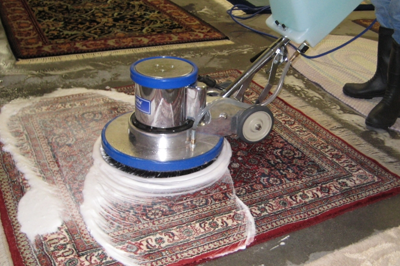 In General larger amount of time is spent washing a Rug by hand than by machine and therefore any adverse reaction in color or damage can be detected & stopped faster.
Wool absorbs almost 3 ½ its weight when wet and then a crew of men is needed to wash by hand. The cost and time required are significantly more than commercially washed Rugs.
People who really understand Rugs very well and know the importance of this process usually choose traditional washing.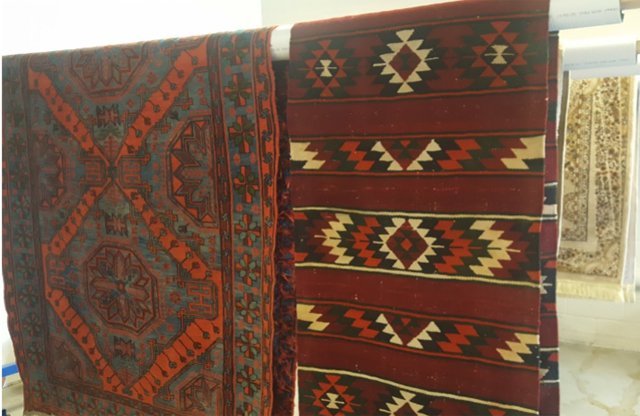 The mechanized washing process of a non-standard product (piece of art) is generally not a correct way to approach maintaining a healthy Rug. For a nice old fashioned  Rug wash give us a call.